Cakes By Post
Within this section you will see samples of cake which are suitable for delivery. Thousands of other designed photo style cakes are available for delivery.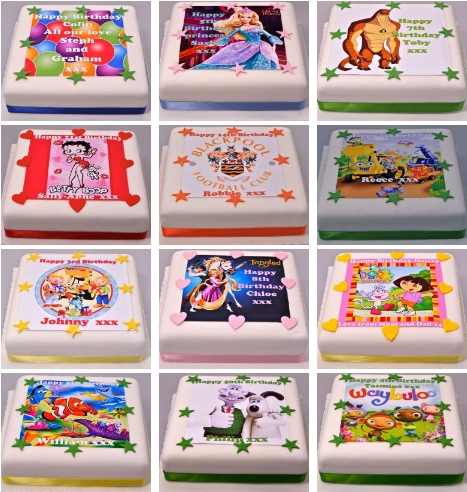 Usually a weeks notice is required but we will always do our best to help with short notice orders whenever possible.

You can choose a theme for a cake and let us find the photograph for you or you can email your favourite photographs to be added to your cake.
All cakes within the Cakes by post section are 10" square and can be produced in either plain sponge with jam and butter cream or a chocolate sponge with a chocolate fudge filling.
All cakes come with an inscription of your choice and will be delivered by courier to anywhere in the UK.
Please call us on 01253 896269 or visit us at www.cakes4delivery.co.uk