Sugarcraft Equipment
A wide range of sugarcraft equipment is available in its dedicated section. We offer a range of products for the home cake maker from icing and cake boards to cutters and decorations. We offer a range of coloured sugarpaste together with the popular white and ivory sugarpaste.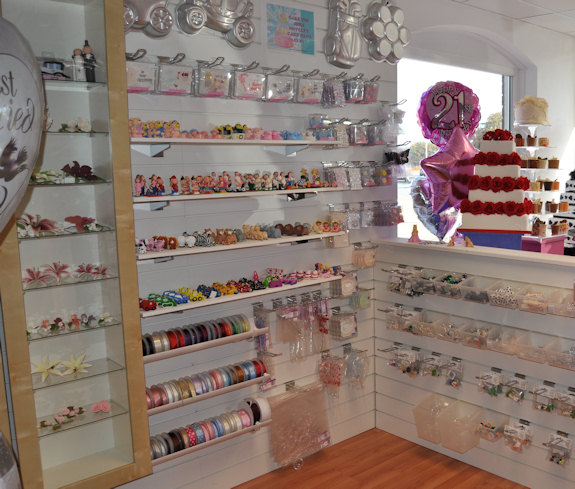 Advice is always on hand with any help or suggestion we can offer to you when you are looking for inspiration.

We appreciate the effort that goes in to making the perfect celebration cake. We will show you the products we offer, how to use them and get the best possible results.
If you cant decide what to make why not use one of our many shaped cake tins to make your cake. These are available to rent and buy with a small returnable deposit.
Our selection of handmade sugar flowers is excellent and the quality unbeatable. The sugar flowers range from small individual roses to the most elaborate floral arrangements. These sugar flowers will be the perfect finish to any cake and add that extra special touch.
Cake stand hire is available with a large range of stands available. These vary from small cup cake stands to wedding cakes and new more modern multi tiered acrylic stands.
For those more serious cake makers we offer large quantity discounts and loyalty reward scheme. Please call in the cake studio for more details.